About Us
Mission Statement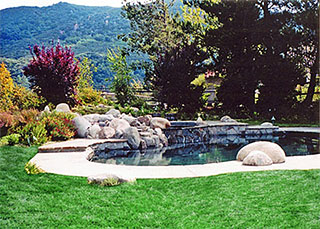 The mission of Good Earth Landscape is to design, build and maintain innovative, beautiful and enduring landscapes that respond to the individual requirements of our clients. We will fulfill this mission while maintaining a company that is friendly, professional and efficient. We operate on the premise to respect and care for each individual, including our valued staff, resulting in a relationship of loyalty and trust.

Good Earth strives to provide secure relations with our patrons and our highly trained staff in order to ensure we have achieved the expectation of each of our client's vision.


History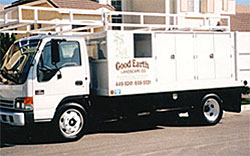 After 35 years in business, Good Earth Landscape remains a family-owned California based business specializing in design, building, and maintaining landscapes throughout Ventura County. Bob Kleefisch first began the landscape company with a crew of two young men and one truck. Bob sold, designed and supervised all of the early work while the fledgling company grew and, since its inception, Good Earth Landscape has grown steadily, earning recognition as one of Ventura County's premier landscape development providers.

We have expanded our core services over the years in order to respond fully to the ideals of customer service and personal attention, providing a wide spectrum of services in designing, installing, renovating and maintaining any landscape situation.