Paver Driveways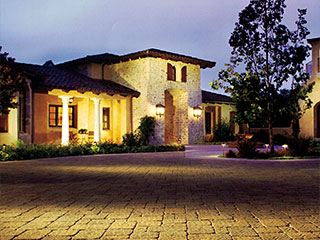 Driveways are very hardworking features that have to endure foot and vehicular traffic. This aspect makes it necessary to ensure you use suitable quality materials in the installation. While there are many different products available on the market, paving stones are a popular choice. You can choose from pavers made of brick, natural stone or concrete. These interlocking paving units are ideal for residential and commercial driveways.

While the installation seems easy, it is necessary to hire the services of experts like us for the installation. Not only do we handle the installation, but we also provide paver design and layout options to complement the overall appeal of your landscape. Good Earth Landscape Co. is a premier company in the landscaping industry in Ventura. Since 1974, we have been leaders in this space and offer a wide range of services, including paver installations.


Custom Paver Driveway Design and Installation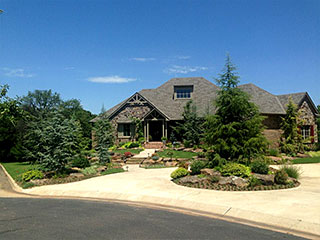 Our company offers customized services to both residential and commercial clients in and around Fallen Leaf, Ventura. If you want a resilient, attractive, and long-lasting driveway, consider using pavers for the feature. As mentioned earlier, there are many different types of pavers that you can choose from, and each of them has specific characteristics and qualities.

Our team will work with you, show you various material options, and provide you all the information you need about the pros and cons of these products. The detailed information helps you make a better-informed decision about the type of driveway you want.


Types of Pavers for Driveways
You can choose from different types of pavers, including:


Interlocking Concrete Pavers - these are available in a variety of sizes, shapes, and colors and can be used to create interesting patterns on your property. They are cost-effective, resilient, and easy to install and maintain making than an ideal choice for smaller residential as well as large-scale commercial projects.


Brick Pavers - If you prefer a more classic look in your landscape, you should opt for brick paving. These units are available in a range of colors and hues, which means you, can find something to suit the aesthetics of your property. Like concrete, they are straightforward to clean and maintain, which makes the overall upkeep of your landscape easy.


Natural Stone Pavers - Natural stone has an undying appeal, and many property owners prefer driveways made of natural stone. These units have a higher upfront cost compared to brick or concrete. However, they are incredibly resilient can last for decades and look fantastic in any setting.


Cost-Effective Paver Installation Services
No matter which paver stones you select, we will handle the installation to industry standards. We prepare the driveway space before installing every unit correctly. What you get is a stable, perfectly-leveled, appealing, and durable driveway.

For any more information about our custom paver driveway design and installation services, feel free to call Good Earth Landscape Co at (805) 659-5131. Our team is here to help with the solutions you need. You can also send us your queries and requests through this Online Form, and one of our experts will contact you soon.